Romare Bearden was an African-American artist, author, and songwriter. He worked with many media types, including cartoons, oils, and collages. Born in Charlotte, North Carolina, Bearden grew up in New York City and Pittsburgh, Pennsylvania, and graduated from New York University in 1935. He is recognized as one of the most creative and original visual artists of the twentieth century. He is best remembered for his inventive black culture paintings, as seen in his mural-sized work The Block (1971). Bearden was born into a college-educated and financially successful middle-class African-American family, using his position to spotlight Black artists and musicians' struggles.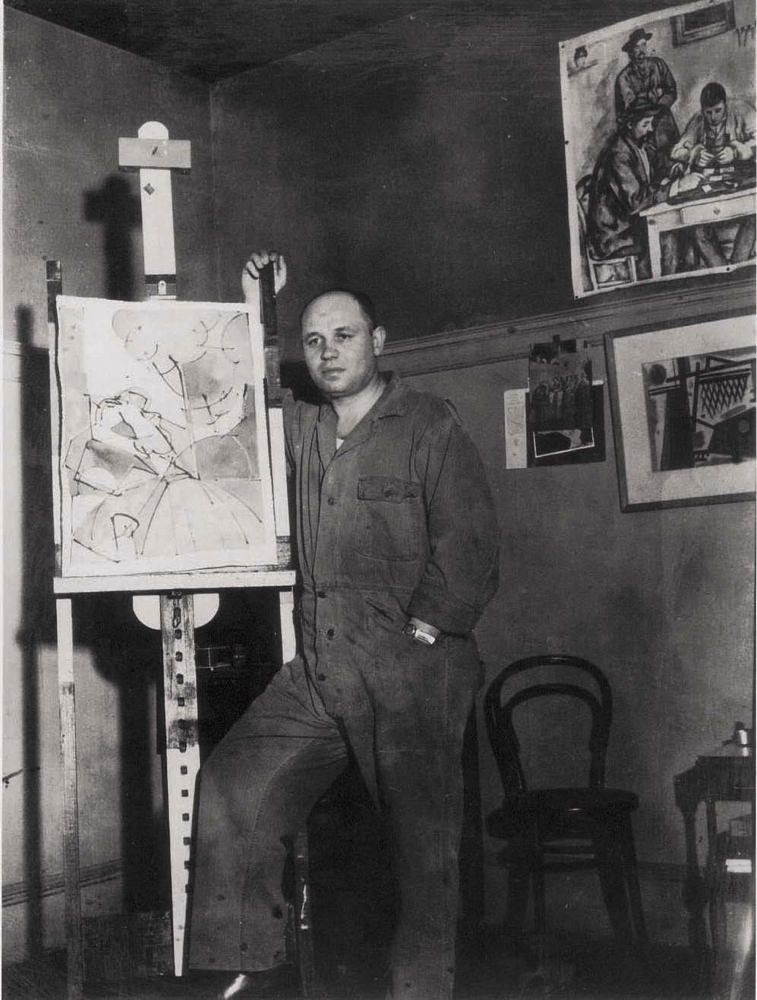 Blues singer Bessie Smith was known as "the Empress" at the height of her fame. Romare Bearden felt compelled to create a painting of the Blues' Empress. Smith was one of the most successful recording artists of the 1920s and early 1930s with hits such as "Downhearted Blues" and "Baby Won't You Please Come Home." In his 1974 work, a six-foot-tall Smith commands the picture like she did audiences during her lifetime. Her printed blouse and bright yellow skirt draw your eyes to her.
Romare Bearden grew up in New York City. For many years, he had a studio above the famed Apollo Theater in Harlem. The artist often heard live music, including jazz and Blues, and he met many well-known music legends that lived during the Harlem Renaissance. Bearden created dozens of artworks about jazz music, clubs, and performers. He also designed album covers and wrote song lyrics!
Bearden expressed his love of jazz in his art-making process. Arranging form and color, he took cues from musical concepts such as rhythm, repetition, and improvisation. He also took inspiration from the art of his contemporaries in Central America. Bearden is most famous for his collage work when used in unique and innovative ways to depict his subject's emotions. During this time, he struggled in his art between expressing his experiences as a Black man and focused on abstract paintings. Today, the artist's works are held in the Metropolitan Museum of Art collections in New York, the Museum of Fine Arts in Boston, the Art Institute of Chicago, and the Philadelphia Museum of Art.
Learn More: